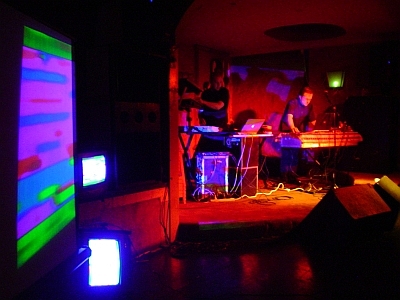 We performed Star Maker for the first time at the Melbourne Fringe Festival.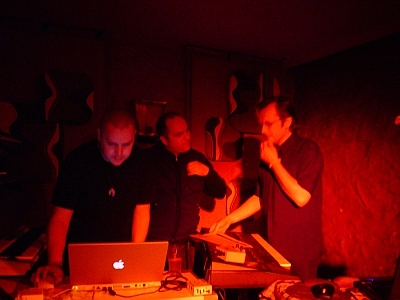 Steve, Mark and I going over the cue sheet.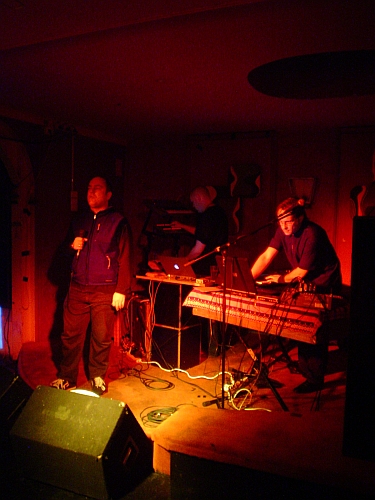 Mark singing Border Song.
Die Like a Tourist opening Act 2 with projections over the performers.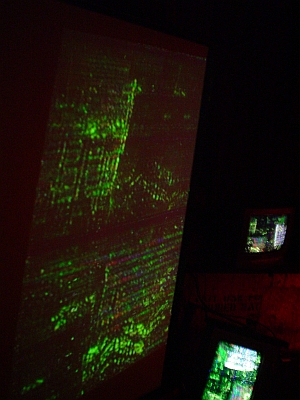 Detail of screen projection and monitors.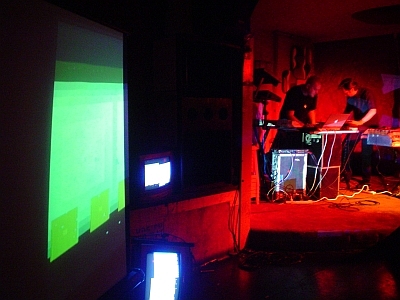 Monitors and screen populated stage left.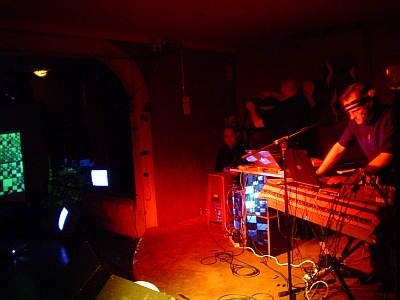 View from stage right.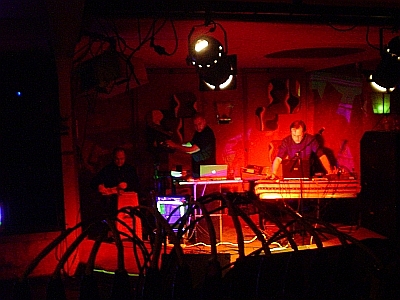 View from the mixing desk.
Photos: Justina Curtis, Alex Thomas.