Robert returned to Melbourne last Friday to perform at the Deep Chord party on Saturday evening, 4 Feb, and with the Terminal Quartet on Tuesday 7 Feb. He's been staying with us in Brunswick. Too little time…
Sunday afternoon in the park, St Georges Rd, Fitzroy… with Steve Law. A most enjoyable way to spend the day and the music was remarkable.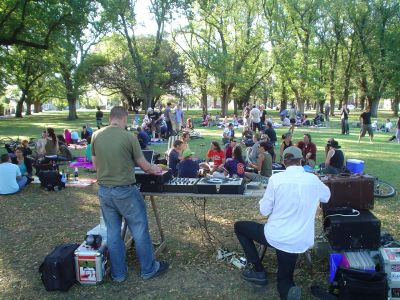 Robert and Steve listen back to a recording of their Sunday afternoon improvisation.