A performance / installation commissioned from KunstRadio for Recycling The Future, December 1997. Sensorium Dial was installed in the front foyer of the ORF Funkhaus, Vienna, Austria.

Sensorium Dial consisted of early 20th Century radios tuned to unallocated frequencies, their transformers at such proximity to each other creating a magnetic field not unlike a theremin when approached.
The installation was roped off to reduce the incidence of "unwarranted" sound that so alarmed the cloak room staff.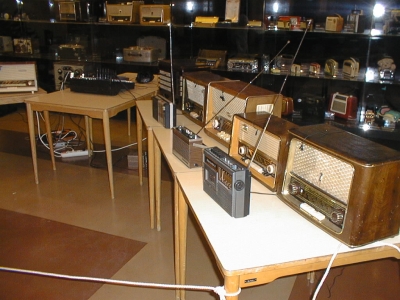 Sensorium Dial was conceived by Andrew and KunstRadio producer, Heidi Grundmann. The radios for the installation were provided by the Austrian collector Gustav Paier.