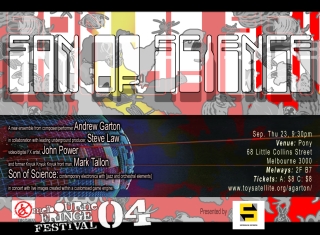 Son of Science will perform at this years Melbourne Fringe Festival, Thursday 23 September, 9.30-12.30, Pony, 68 Little Collins Street.
This will be our first performance since we launched in April, much of the time spent between then and now on our album. Two more tracks to go!
For more information read about the "show" on Secession Records.