I saw a sign. It read "32cm ice-cream".
Not a great photo, but a mighty meal.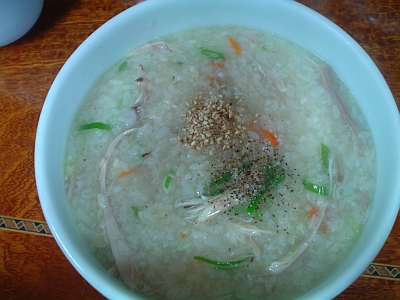 A Korean rice porridge with chiken. Perfect for lunch and only 2500WON.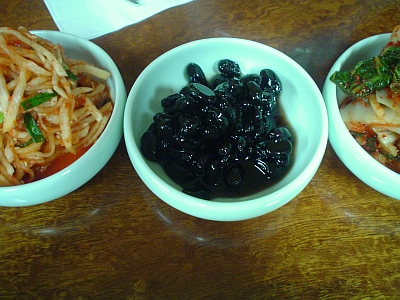 These came with the porridge.
The plate was at least 40cm wide… I ate the lot! Quite spicey. This was dinner.
The following day, lunch at the SK building cafeteria.
The food at the SK building was superb.
Dinner… very hot octopus with soju to numb the tongue.
Followed by a most excellent soup. The stock was impeccable!