Maestro engineer, Simon Polenski, mastered my album, Son of Science, last week. I can't say just how great it was to spend an entire day in a mastering studio… Well, I can… and I think I just did. It's been way too long… and not only did I learn a lot, we worked together incredibly well!

The album is now complete and sounds amazing… Simon gave it that special touch that makes every track sound like the real thing…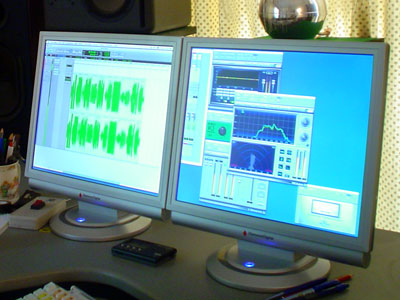 We spent a lot of time on the first 6 of the longest tracks. It was worth it. There's a lot going on and the time spent isolating bands of frequencies within the stereo field produced the most delicate of results.
Next step is finalising text, artwork, packaging and manufacturing…