On the 24th of July we launched SmithStreet.org with the Collingwood Action Group, courtesy of Sonsa's Grocery Store.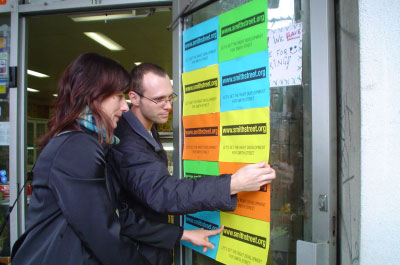 Robyn Zwar, with whom we designed the site with, and her partner Ash, decorating the front of Sonsa's.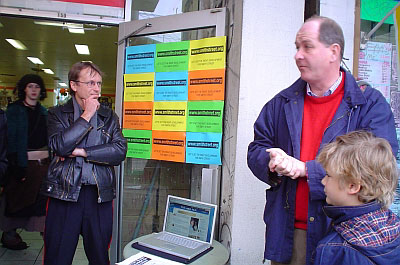 Myself and local MP, Richard Wynne officially launch the site with a few words and hearty thanks to all those who contributed to it.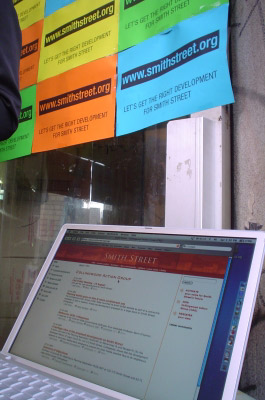 The site via dial-up and out on the street where it ought to be.
Photos: Justina Curtis