You'll be seeing a lot of this building. Moving to a hotel quite close to it, and just about every other place I want to hang out in and visit.
View from the controversial construction, or rather reconstruction of a natural stream that runs (dribbles) through the city, soon to be lined with prepared stone and marble it seems.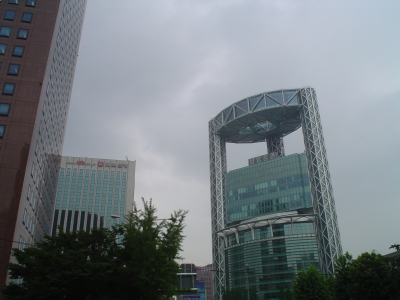 View from my workspace at Art Center Nabi.